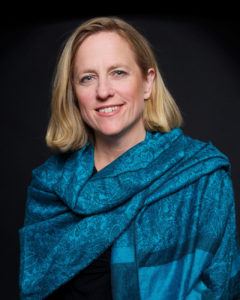 Unless you have been living under a rock for the past year you will recognize Melinda Katz's name for her many accomplishments as Queens Boro President and her recent. And successful run for Democratic candidate for Queens DA to replace Judge Brown. She is the head of the most diverse County in NYC and indeed the country. She is a strong and staunch supporter of the Queens Immigration Task Force, a QBP sponsored umbrella organization that is made up of over 50 active grass roots Immigration, city, and service groups serving Queens millions of immigrants and citizens.
Melinda  was elected on November 5th, 2013 to serve as the 19th Queens Borough President. She has been a dedicated public servant for nearly 20 years, serving in key governmental positions on both the city and state level.
Melinda represented Forest Hills, Rego Park, Kew Gardens and parts of Maspeth, South Elmhurst and Richmond Hill as City Council Member from 2002 to 2009. She rose to Chair the influential Land Use Committee which, under her leadership, secured private-sector partnerships that led to the creation of over 15,000 units of affordable housing. Melinda championed zoning measures that paved the way for redevelopment projects in all five boroughs, while safeguarding communities from overdevelopment.
Prior to being elected to the Council, Melinda served as Director of Community Boards for Queens Borough President Claire Shulman, helping to develop city budget priorities, plan economic development projects for Queens, and designate sites for city facilities. Melinda also represented Forest Hills, Rego Park, Middle Village and Glendale in the State Assembly from 1994 to 1999. During her tenure, Melinda authored and helped pass 16 laws, including requiring HMO's to provide women with direct access to critical gynecological services. She served as Chair of the Urban Health Sub-committee, and was responsible for bills that increased penalties for various forms of domestic abuse. Melinda also sponsored and passed the historic Kendall's Law, which helps prosecutors pursue cases of long-term, repeated child abuse.
Born and raised in Forest Hills, Melinda is a graduate of the public school system. She graduated summa cum laude from the University of Massachusetts, Amherst and received her juris doctorate from St. John's University School of Law. While at St. John's, she was published by the Journal of Legal Commentary and interned with the tenant rights division of the Legal Aid Society, the US Attorney's Office and Judge Michael Mukasey in the Southern District of NY.
Her father, David, was the founder and conductor of the Queens Symphony Orchestra and her mother, Jeanne, was the founder of the Queens Council for the Arts.
Melinda is raising her two children, Carter and Hunter, in the same Forest Hills house that Melinda grew up in and her parents purchased more than fifty years ago.