Astoria Characters: The 92-Year-Old Vet Fighting for His Wife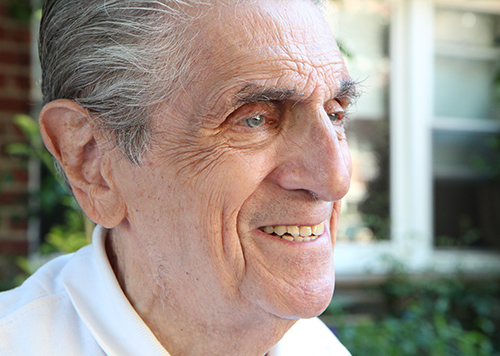 These days, Eddie Indellicati is playing a lot of solitaire.
He sits at his computer in the living room of his apartment and silently moves the cards from one pile to another, trying to take his mind off his wife, Li Hong.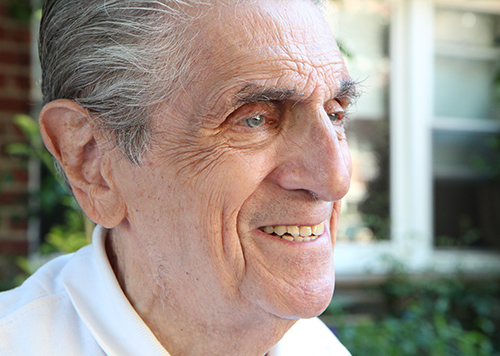 Lili, as he affectionately calls her, is trapped in Shanghai, China, which is where she is from.
It's a long, complicated story, which he will get into, but for now, all you need to know is:
She is there.
He is here.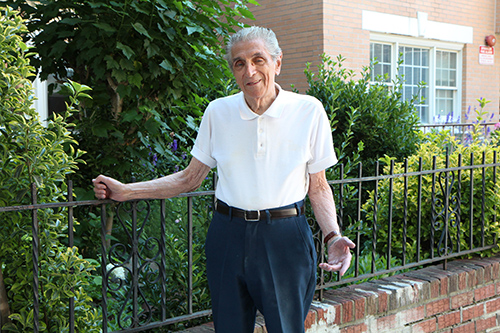 They don't know when or whether they will ever be together again.
Eddie is concerned that he will break down if he talks about the situation.
"I'm deeply depressed," he says. "My emotions get the best of me. I'm sure you don't want to see an old vet cry."
He presents a half-inch-thick pile of ruled notebook pages, where he has printed, in precisely penned capital letters, some of his thoughts about his life.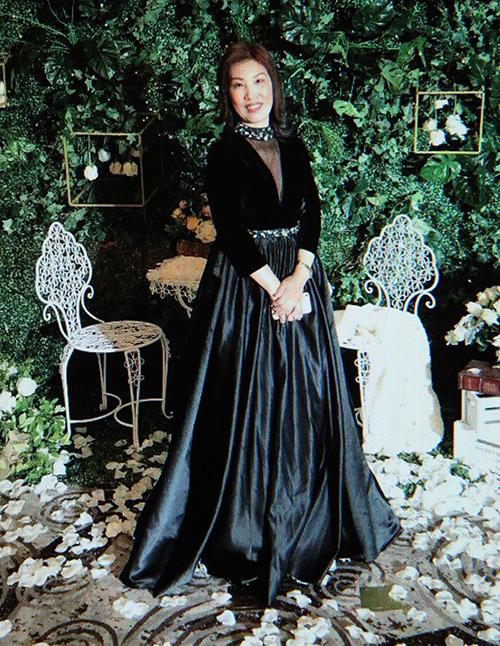 Since Lili left in March, he hasn't been able to sleep. So, to pass the time, he gets up every two hours and pours out his heart on paper.
He wonders whether his story's worth a book.
His memories span the Great Depression (11 members of his family shared a small East Harlem apartment).
World War II (he still has nightmares about the "living skeletons" he and his army buddies liberated from Germany's concentration camp in Neuhausen, but he fails to record the fact that he was wounded and received a Purple Heart as well as five medals and a Presidential Unit Citation).
And the Korean War (he stayed in the army because he couldn't get a job).
There are passages about gambling (Eddie lost tens of thousands of dollars at the track and other betting venues); and there are frustrating accounts about getting health care from the Veterans Administration (the waits are hours long, the doctors don't always listen, and the tests he needs aren't covered).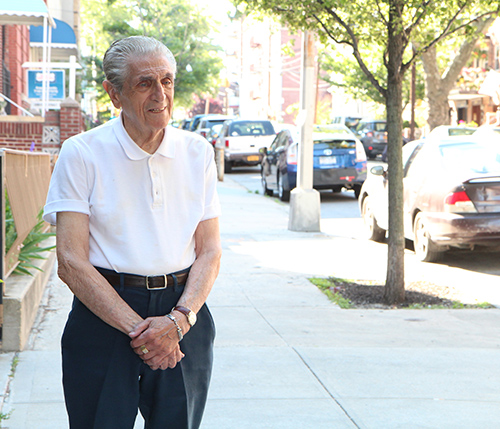 The point of all this paperwork is that Eddie, a short, small man whose feet and mind are nimble, has always been a survivor.
"I'm Christ-oriented, and I handle all adversity," he says.
But this time, things are different: He's 92.
"I may have minutes, not hours left before I have the greatest experience of my life –meeting my maker face to face," he says. "I don't need this problem with Lili's immigration."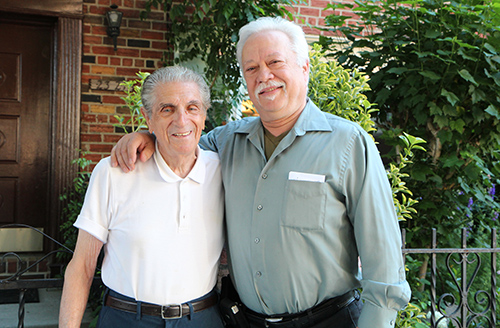 And, if things had worked out the way he expected, it's not one that he should even have.
Lili is Eddie's third wife. His first wife, Edda, was a native of Italy. She died in 1952 shortly after they wed and right before she was due to immigrate to New York.
His second wife, Joan, the mother of his three surviving sons, departed the world in 2005.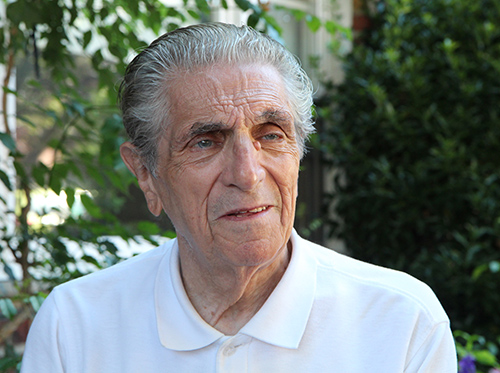 They had been married for 47 years.
Although Eddie continued his job as a Wall Street broker, he was lonely, especially after he retired in 2010 when he reached the age of 84.
"I was dating seven or eight American women, but it never worked out," says Eddie, who looks dapper in dress slacks, polo shirt and sneakers. "Some thought I was too old; others said I didn't have enough money."
One of his friends, who is Chinese, introduced him to Lili, then a 51-year-old, two-time divorcee living in Shanghai with two children who were on the cusp of entering college.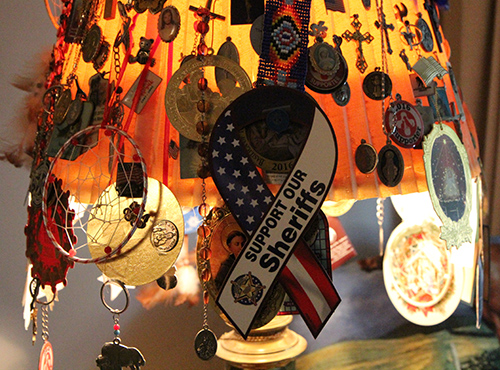 After six months of getting to know each other via Skype, Lili came to visit Eddie for a month in 2012.
In February 2013, Eddie and Lili got married.
"Life was good for me again," he says, pointing out photos of their wedding that hang on the wall with scores of other family snapshots spanning nearly a century.
Lili, who cleans apartments and helps out managing several laundries in Astoria, received a two-year conditional green card, based on her marriage to Eddie, who is a U.S. citizen. This is standard procedure when an immigration officer believes it is a bona-fide union.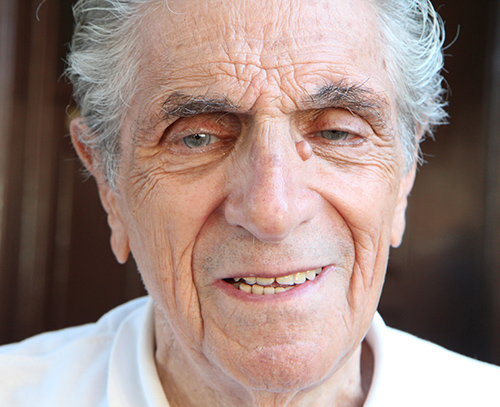 When that two-year period ended, the couple were interviewed by a second officer to prove that they are living together as husband and wife and had not gotten married merely to get an immigration benefit.
At this point, the officer could have approved the green card or given them a Stokes interview, an extensive separate set of questions to determine whether they really are in a marital union.
Instead, for no reason that Eddie could understand, the officer decided to put Lili in Deportation Court for removal proceedings.
The courts were backlogged. The original hearing, Aug. 17, 2017, which would have occurred near their 4-and-a-half-year wedding anniversary, was rescheduled by the courts twice — to Jan. 18, 2018 then June 19, 2018.
In the meantime, life intervened.
Lili's father was dying, and her son was getting married. Lili needed to leave immediately.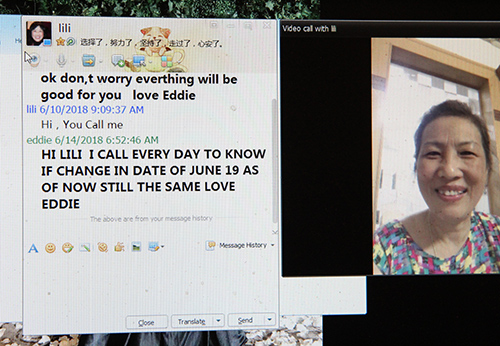 In March, she went back to Shanghai. She made it just in time to see her father, who passed away three days later.
She's been stuck there, in limbo, ever since.
Although she petitioned the U.S. Embassy in Beijing for permission to return to Eddie for the hearing, she had not received an answer by June 19.
At the June 19 hearing in U.S. court, Lili's lawyer persuaded the judge to postpone the case until Dec. 13.
A short time after the hearing, the U.S. Embassy denied Lili's request to return for the court case. Eddie's lawyer plans to contact U.S. Rep. Carolyn Maloney for help.
If Lili does appear Dec. 13, she will be assigned a date for an individual hearing that will determine her ultimate fate. If, for whatever reason, she does not appear, she will be deported.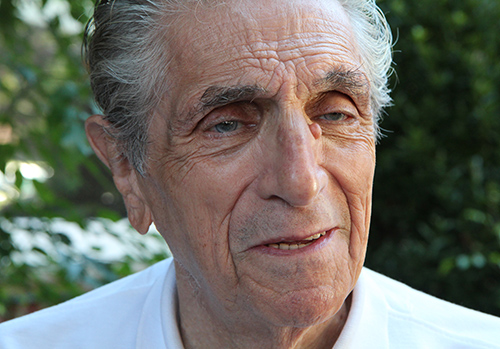 n Lili's absence, Eddie has been trying to make the best of things.
He takes long walks – Costco is only a mile and a half from his apartment. He also visits friends and spends time with his sons, who live in the metro area.
"I miss Lili," he says.
It's still early in the day. He has a lot of time to fill.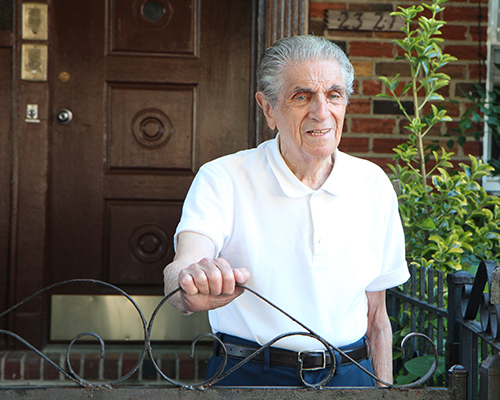 So he starts another round of solitaire.
In the middle of it, Lili Skypes him.
Talking with her reminds him of how close they are.
And of how far away from each other they remain.
Astoria Characters Day: The 2nd Family Reunion is Sept. 23, 2018.
Sponsored by Bareburger and Salt & Bone, it is a free, public event.
Support Astoria Characters at GoFundMe
Nancy A. Ruhling may be reached at Nruhling@gmail.com;
@nancyruhling; nruhling on Instagram, nancyruhling.com,
astoriacharacters.com.
Copyright 2018 by Nancy A. Ruhling