No two cases are alike and laws constantly change.
Most importantly, always determine the particulars in your own case before filing; come to our office for an in depth, face to face consultation about your specific Adjustment case.
Questions about documents, arrests, taxes, filing times etc are all valid.
The AOS or I-485 Package is just that; it is multiple forms filed concurrently for a Green Card / Work Card/ Medical / Affidavit of Support / Biometrics Fingerprints etc Package to USCIS Homeland Security.
The big difference with Pro Se (on your own) filings and using our office as your Attorneys/representatives of record is that we file what's called a G-28 (ATT. REP. FORM) which allows Homeland Security / USCIS to send ALL appointments, correspondence and RFE's to both you and our office. This does make the application a lot safer procedurally because the chances of a lost response are certainly minimized.
Caveat; although Immigration does put much more information online than it ever did they do not update regularly so the online information may sometimes be outdated.
So, Filing the A. O. S. or I 485 Package with DHS:
All forms, and there are many, must be filed concurrently with properly attached personal documentation, the correct fees and original signatures.
If everything is accepted, after approximately a month you will receive 4 Receipts. The next response, in about two months from filing, will be a BIOMETRICS appointment.
---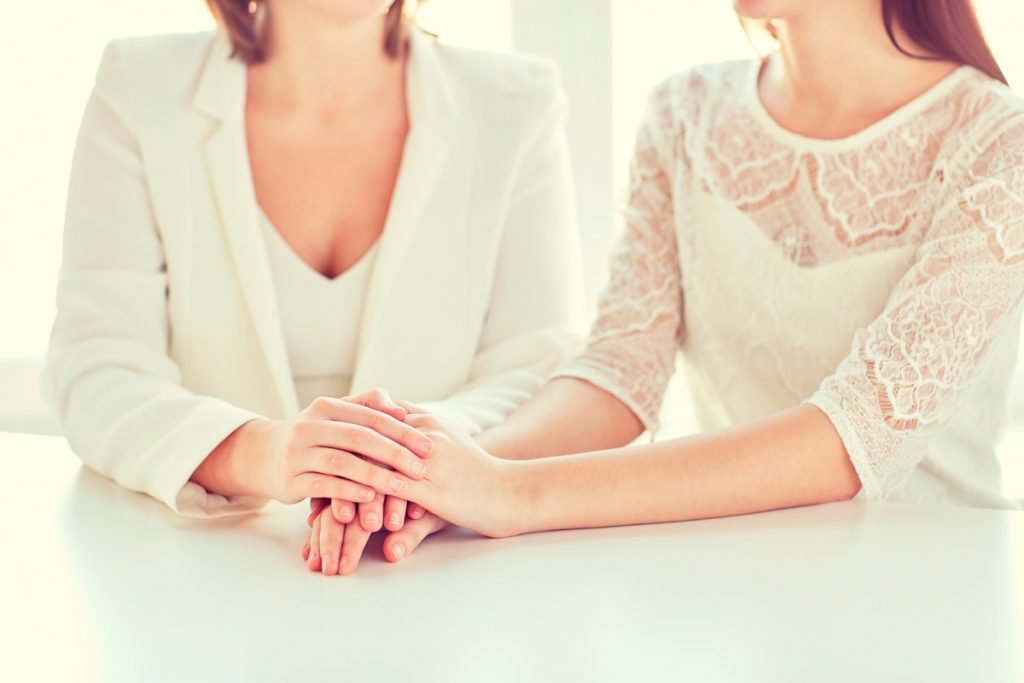 Sometimes USCIS will need further proof or clarification; they will send an RFE (Request For Evidence ) letter. Do not panic, but respond in a timely manner as you will have a specific deadline; always remember that ASAP is better.
Around 4 months from filing you should receive an EAD / ADVANCE PAROLE Document in the mail. This Very Important Document will allow you to work and travel if you are so eligible. You can also obtain a Social Security Card at this time.
Depending on how busy your particular District Office is you may receive what's called a Section 245 interview anywhere from 2 to 8 months later. This is the appointment where you and your spouse will be interviewed at the local office by an ISO, Immigration Officer, to determine the validity (Bona Fide) of your marriage.
You will need to bring in all your original documents, copies and updated information to the Officer. If everything goes OK and you are believed and your Background Checks are all back, you can be on the way to approval for your I-551 (Green Card). If not you may receive another RFE to drop off or mail further docs or you may be asked to come back at a later date for what's called a Stokes Interview. That is a much more intensive taped interview made to ferret out what Homeland Security believes are fraudulent marriages.
If you do pass, congratulations, the I-551 Green Card will come in the mail anywhere from 2 weeks to 4 months. As there have been many issues with 'lost' Green Cards, USCIS is implementing a Card Delivery Protocol where the card must be signed for in 2019.
If you were married less than two years at the time of the interview you will receive a 2 Year Validity Conditional Permanent Resident Card rather than a 10 year card. Either way, both these cards, Conditional or not, count for Naturalization. You must wait for 3 years, if still married, to apply for your Citizenship, or 5 years if you get divorced. Remember to file the I 751 to Remove the Conditional Status before your card expires; this is of paramount importance because people that miss the deadline have received NTA's.
This is just general advice and not legal. Please take a few minutes out of your busy life to get a free Consultation and individualized advice on your own particular case. We'll be glad to help.